Hotels with Jacuzzi in room in Colorado
Hotels with jacuzzi in room in Colorado will allow you to spend a wonderful holiday in this state, enjoying all its major attractions.
Thinking about Colorado is thinking big, rocky spaces and also pure nature. This state, named after the Colorado River, offers multiple choices for those who are looking for hotels with jacuzzi in room: Denver, Colorado Springs, Fort Collins or Aurora have a large array of our exclusive hotels. What would be more relaxing and pleasant than taking a bath in your hot tub or jacuzzi knowing that you have had a wonderful day? Plan a trip to the Rocky Mountains to see Moutn Elbert and admire its grandeur, or if your are in Denver, apart from visiting the city you can go to see the Front Rage Peaks. There are incredible mountains all over the state, many of them can be seen from your room, but there is also a unique geographical accident: Grand Mesa, the largest mesa (tableland) in the world, isn't it amazing? You can also find wonderful lakes, such as Hanging Lake or Bear Lake. Visitors are willing to come also in winter, when this state becomes a paradise for those who love skiing.
Don't miss the opportunity of living Colorado, where everything adapts to geography and nature (Chapel on the Rock is an example), and hotels with jacuzzi in room give you the opportunity of experiencing it.
Residences at The Little Nell Hotel Aspen
... is one of the best 5 star hotels situated in Aspen with jacuzzi, Colorado. Residences at The Little Nell Hotel Aspen has En suite, Housekeeping, Jacuzzi among other services. This accommodation... View Details
Top of the Village Condominiums Snowmass Village
... Snowmass Village is an 4 star hotel situated in the city of Snowmass Village with jacuzzi, Colorado. Top of the Village Condominiums Snowmass Village has Modem / Data Port,... View Details
Woodrun Place Condominiums Snowmass Village
... Place Condominiums Snowmass Village is an 4 star hotel located in the city of Snowmass Village with jacuzzi, Colora... View Details
Viceroy Hotel & Resort Snowmass Village
... one of the best 4 star hotels in Snowmass Village with jacuzzi, Colorado. Viceroy Hotel & Resort Snowmass Village has Parking, Kitchenette, Fishing and other amenities. This hotel is consid... View Details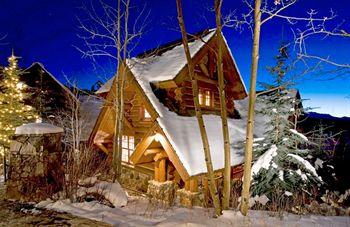 Peaks See Forever Rentals Telluride
... See Forever Rentals Telluride is one of the best 4 star hotels in Telluride with jacuzzi, Colorado. Peaks See ... View Details
Lorian Luxury Condominiums Telluride
... Luxury Condominiums Telluride is an hotel situated in Telluride with jacuzzi, Colorado. Lorian Luxury Condominiums Tellu... View Details
Alpenblick Frias Condominums Aspen
... of the best 3 star hotels located in the city of Aspen with jacuzzi, Colorado. Alpenblick Frias Condominums Aspen offers Fireplace, TV, Cable / Satellite TV and other services. This hotel is ass... View Details
Crestwood Condominiums Snowmass Village
... in Snowmass Village with jacuzzi, Colorado. Crestwood Condominiums Snowmass Village offers Swimming pool, Jacuzzi, Kitchenette and other amenities. This accommodation is assessed as desirable by its customers.... View Details
Antlers Christie Base Resort Steamboat Springs
... 5 starHotel is located in Steamboat Springs with jacuzzi, Colorado. Antlers Christie Base Resort Steamboat Springs offers Refrigerator, Cable / Satellite TV, High-speed Internet and other a... View Details
Fairmont Franz Klammer Lodge Telluride
... Lodge Telluride is an 4 star hotel is located in Telluride with jacuzzi, Colorado. Fairmont Franz Klammer Lodge Telluride has Banquet Facilities, Swimming pool, In Room Movies ... View Details